Landscape Lighting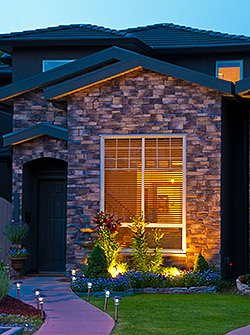 Nothing makes the outdoors more pleasant than a beautifully-designed landscape. Aside from the aesthetic boost it provides, it also makes the outdoor more enjoyable and relaxing. But don't forget to include one important installation in your beautiful landscape – landscape lighting.

Although you may consider it as a luxurious option, it is actually a very beneficial and important feature. It can provide ample illumination to make certain outdoor areas safe and secure, especially at night. Also, lights are a great way to highlight certain structures or areas to make the surroundings a lot more dramatic.

Be it for residential or commercial use, we at Outdoor Escapes make sure that each lighting fixture is installed correctly and appropriately to maximize its function and effect.


The Best Spots for Landscape Lighting Installations

There are many types of landscape lighting, each meant to function in specific areas of an outdoor space. Here are some of the most common lighting techniques and where they are best used: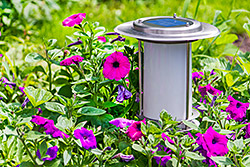 Uplighting – This method is ideal to use on certain structures like statues, sculpture pieces, waterfalls or fountains, and walls.


Downlighting - This is meant to shine downwards for highlighting and for safety. It is great for driveways, pathways, outdoor kitchens, and decks.


Moonlighting - This is meant to resemble the moonlight, thus, providing light for almost every area outdoors. It is a common technique used for driveways, gardens, and almost any part of a landscape.


Accent Lighting – It is used to highlight a specific landscape feature like a fountain or a statue.


Shadowing - It creates a dramatic shadow effect and is great for highlighting structures or sculpture in the garden.


Silhouetting – This type of landscape lighting technique is used behind certain structures to highlight its silhouette.


Path Lighting – From the name itself, these are great for use on pathways, driveways, or stairs for safety and security purposes.


Underwater Lighting – Submersible lights are used for swimming pools or fish ponds, creating an almost magical effect.


Low-Voltage Lighting Option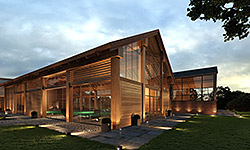 We all know how much electricity costs nowadays. It is one of the main reasons why homeowners and business owners refuse to pay special attention to landscape lighting. As a result, their outdoors become unsafe and unsecure while making the property look dull and lifeless.

But with Outdoor Escapes, you have a better option. We can install low-voltage lighting to help you cut electricity costs without compromising the function and effect that you expect landscape lights to provide.


Your Reliable Landscape Lighting Installers

Outdoor Escapes offer landscape lighting installation for both residential and commercial properties. We only make use of premium lighting products from reliable partners to ensure that you are 100% satisfied.

Our team possesses the expertise of installing outdoor lights using the latest tools and equipment for effective, efficient, and safe installation. All projects are handled with great planning, precision, and accuracy to ensure outstanding results every time.

We service Blue Springs, Grain Valley, Kansas City, and many other areas within and around Missouri and Kansas. So if you want to upgrade your outdoors by adding landscape lighting, please give us a call at 816-529-5991.

We Provide Services to the Following Cities and Towns in MO and KS: